Our museum has won a special award from the Croatian Museum Society for 2020 in the category of realized permanent exhibition.
At a ceremony held in the atrium of the Museum of Contemporary Art, the recognition was taken over by the head of the museum, Marin Pintur, on behalf of the JGL Museum of Pharmacy.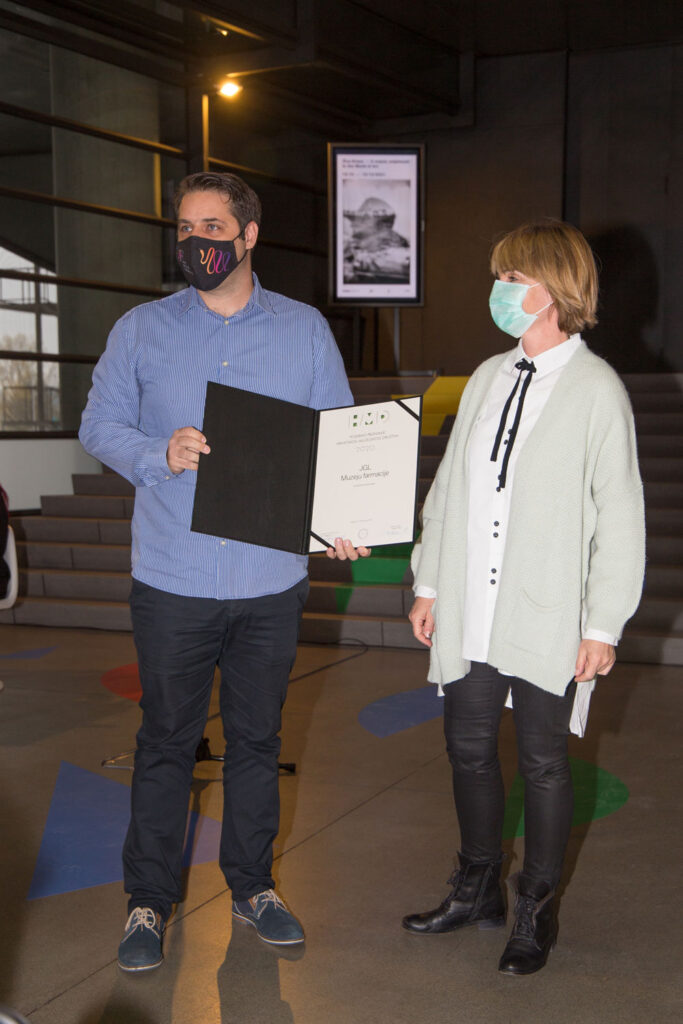 "The award of the Croatian Museum Society is special for us because it comes from the museum profession, and this proves that the exhibition is not only beautiful and modern, but also high quality and educational. We are proud that the effort invested in the JGL Museum of Pharmacy is increasingly recognized in Croatia and in the world ", says Marin Pintur. He adds that when founding the museum, they were guided by the idea that it should be modern and in step with the times in which we live, but, above all, educational, in order to spread the history and importance of pharmacy to as many people as possible.
Also, recently the JGL Museum of Pharmacy became the winner of the BigSEE Interior Design Award 2021, in the category of public use. Thus, the design of the layout and interior design, led by the architect Gorana Stipeč Brlić from the Studio for Architecture and Urbanism AO16, was recognized beyond the borders of Croatia.